Welcome to Rushden, Hertfordshire RU
---
Rushden is a tiny village of about 200 population located in North Hertfordshire. Many of the properties date back to the 16th century and there are a few ghosts that wander around every so often. No shops are left, but we still have a church and a pub, both of which are at the centre of the community.
---
Please remember that this is YOUR village website and it cannot function without you. No single person is responsible for updating it. We need to hear from everyone who has something to say or would like to let us know about events in the village. webmaster@rushdenherts.org.uk
---
The News in Rushden last updated: 12 January 2018
---

RUSHDEN AND WALLINGTON PARISH COUNCIL
The next meeting of Rushden and Wallington Parish Council will be held on will be Wednesday 17th January 2018 at 8pm in Wallington Village Hall.
Click here for Parish Council Website
The audited accounts for 2016-2017 are now available Click here.
Click here for 7 September 2017 Minutes
---

VILLAGE LINK

Village Link promises an exciting speaker for the start of the New Year when Peter Robbins who trained as a Russian military interpreter at Cambridge will speak on The Spy School.

We meet on Wednesday 21st February 2018 at 8pm. Entry is £4 for the meeting or £10 for the year. Soft drinks and home made nibbles are provided but if you feel you need something stronger please bring your own. Also if you have any village news to share please tell us at the meeting.

Our website http://rushdenvillagelink.blogspot.co.uk/
---

SANDON NEWS
Welcome to 2018 and we are still here!

There was still some "Salt" left at Sandon Village Hall at my last look thanks to those who have put it to "GOOD" use.

Usually First Monday of the Month is British Legion Evening.

2nd Monday is Gardening Club meeting in the Village Hall @7;30pm.

Every Tuesday is "Bell Ringers night in the Church 8pm. New "peelers" always welcome. (Who said they are just "Rope Tuggers")

Every Thursday is "Zumba" exercise in Village Hall from 7pm.

A games night is organised for Friday 19th January in the Village Hall from 7;30pm.

With Saturday May 19th booked for a "Grand" Cheese and Wine. I think there may be a wedding that day as well!
Details will be available as time goes by.

Remember the "Sandon Fields" festival premises application comments need to be at District Council by 10th January
Anything anyone would like included?
A couple of things nothing to do with dates although one is past (see thanks from Chris and Marion), and one is Future.
The future one is for your information and action.
I have been asked by some of both opinions to make known the application for "Sandon Fields" Premises application (PDF attached). I am aware of a goodly amount of people that attended the event in September 2017 and were complimentary of it, I am also aware of the resistance to it becoming larger (the application is for 4999 attendees not to sure if that is total or per day), ongoing annual and for longer licencing times. I leave it for all, both against and for to make there points known to the licencing officer. Hannah.Sweetman@north-herts.gov.uk
Chris and Marion (Two artists@Two Brewers) would like to thank everyone for their support with the open studio event in November.
We had a terrific response and are pleased to announce that the total we have been able to send to Cancer Research UK is £377.77

Best Wishes

Chris and Marion
---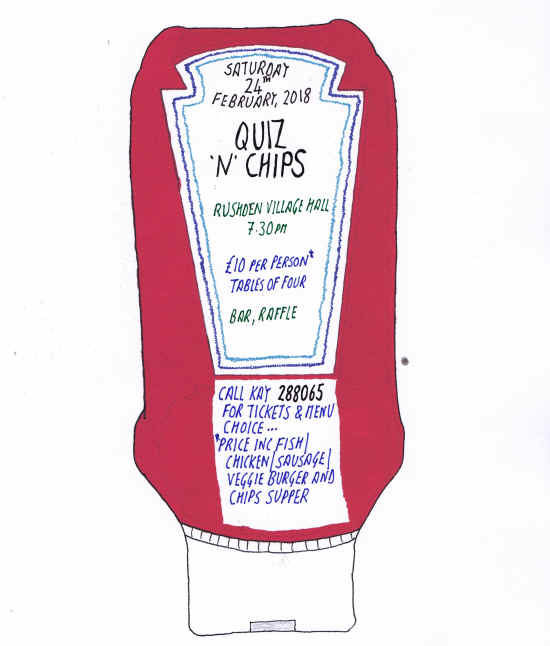 ---

POLICE UPDATE

Click here for the Rural Watch - December 2017

RURAL BEAT NEWS 2016 IS AVAILABLE click here
Click here for Information on Unoccupied Property
Click here for Information for Dog Owners
Click here for Poachers' Moon Leaflet (.pdf)
Click here for OWL Consent Form
The non emergency number for contacting the Police if you have worries about anything is:- 0845 3300222.

click on image for more information
---

Thanks to all the many volunteers, people who made donations and customers for making the Rushden Village Christmas Bazaar such a success. The amount raised was £1,879.80.

---

Unfortunately the mobile library service is no longer available.
---
Rushden Village Hall Social Night and BBQ,

8pm normally every 2nd Thursday night of the month.

Bring your own drink and BBQ food- we do the BBQ, and we can all have a good time socialising and/or playing games. Table tennis is most popular, but other games can be arranged if wished.

£3 per person per night, to pay for the hire of the hall.



Please come along, have fun, and support the Village Hall.

Please contact Brian (07505 113533) or Chip (07831 154966)
---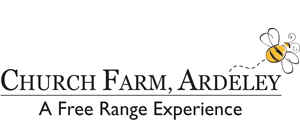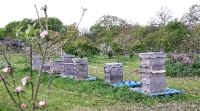 NOVEMBER NEWSLETTER Click here
As you make your Christmas plans, we want you to know that your Church Farm online shopping experience will be even easier, with our new website: www.churchfarm.shop
You can buy top quality turkey, goose, and more for Christmas, with UK delivery or to collect at Church Farm or Aldenham Country park. For help and advice call 01438 861447
Our mailing address is:
Church Farm
Ardeley, Hertfordshire SG2 7AH
---

SANDON GARDENERS' CLUB meets every 2nd Monday of the Month at Sandon Village Hall at 7.30 p.m. although we sometimes have outside visits.
Chairman: John Handley, <johnhandley5@btinternet.com>
Secretary: Jean Handley [Both are on 01763-288360]
If you have an interest in Gardening come along and join us, new members are always welcome.

---

Would you like to be included in the Rushden Village oil buying group?
Every month Sue Whiting circulates a monthly email inviting you to respond with your name, your address with postcode, the quantity of oil you require and any special instructions e.g. the tank is in the shed.
Your delivery will be added to that months oil delivery and benefit from any available group oil buying discount.
There is no cost to be included in the group and the oil company will invoice you directly so that you can pay them in your usual way.
---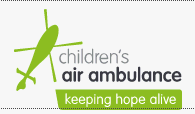 The Children's Air Ambulance charity have advised that all their collection bags delivered within the village should always have the date for collection stamped on the back. The people who deliver them should always carry ID. Anything suspicious should be reported to them on 01536 480007.
---

Sandon Village Fete
Great day had in the Village at the Fete Sat 23 September thanks to all the effort made by so many and especially the helpers on Saturday putting up the Marquee ( it definitely made the "Sun" shine).
Looking like a financial result similar to 2016 around the £3500. Thank you from me for everything done by organisers, donators, visitors and especially the helpers.
With the help on the erection and dismantling perhaps I better start doing Marquees again!
(for your info also donators on spellchecker wants to come out as detonators) Train in 6 hrs!
---

ThIs is to let people know that there has been a break in and burglary in Treacle Lane on Tuesday 26th September. A slightly built man, scruffily dressed and with what could be an East European accent was seen behaving strangely in the village around 10.30am. The Police think that the break in may have occurred around lunchtime. If anyone saw anything unusual please get in touch with the Police.
---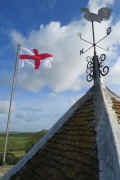 Sandon Action Group
RESPONSE TO SANDON BURY FARM PROPOSALS
Like the rest of the village, we received the Faure Walker's Community Benefits document prepared by Rural Solutions in response to villagers' comments on the Sandon Bury Farm proposals, hand delivered and posted on their website.
Unsurprisingly, it paints the most idyllic picture of how life might look in Sandon if this goes ahead – that's what Rural Solutions are being paid to do. But, in our view it paints a false picture. As villagers, we remain seriously concerned by these proposals and would like to share our observations on this document. We make no apologies for repeating some of our earlier comments nor for the length of this response.
The first point we would ask you to bear in mind is that this is a business proposal. Behind all the flannel there is a very successful Brighton-based businessman who we understand has made considerable wealth through internet investments and now looks for his next project. Let's put this in further context.
MFW acknowledges that he has been well aware of the farm's finances due to his involvement with it for 10 years so he would be aware of the financial problems. This didn't hold him back from further substantial purchases of land in the area.
Bear in mind a few hard facts of life about farming which are no secret. Farming income is low compared with the value of the land. Without single farm payments and other grants (all competently collected) it often would not be worthwhile. But farms can provide a perfect and legitimate tax efficient vehicle for investors and they can offer great inheritance tax benefits. That is why investors land bank agricultural land. So it is a trade-off. Remember no one forced MFW to do this- there was another offer to keep it as it is.
So be very clear- this is a businessman doing what businessmen do- trying to maximise profits for his shareholders.
MFW has correctly identified the greatest obstacle to his venture:
The environmental impact.
Noise, traffic, pollution and light. A big venue in a small place. Which stands incongruously against his flower meadows and wildlife (and the environmental grants available to support these projects) and espousal to all things natural.
So it would be more correct to say: -
Community disadvantages
Vast increase in traffic during the weekends and the evenings

Deliveries throughout the day and staff arriving.

Light pollution

Noise pollution

Environmental pollution

Safety of the residents and our many riding, walking and cycling visitors

The church and school are compromised.
Background
None of the Family appear to want to live in Sandon.
Mark lives in Brighton.
Kate lives in Rushden.
The fact that they do not want to live in the Bury does not mean that the building is "not financially viable" anymore. The Bury is perfectly capable of being used as a private residence – an offer was made last year before Mark had bought it to buy the whole farm at market price and keep it going as a working farmyard but it was rejected. Those of us whose "assets" (our homes?) are no longer "financially viable" (

ie we can't afford the mortgage or cope with the maintenance) usually downsize rather than turning them into intrusive business venues.
We understand that the farm extends to many hundreds of acres - this is not small scale farming.

The black barn has already been refurbished – with public money.

Senior family members are vacating the Bury and are moving to Ashwell – if they were remaining in Sandon, we would absolutely not be having these discussions!
Response feedback
We are aware of the concerns and objections that have been sent to Mark and copied to SAG, but we have seen few messages of support to back the assertion of equal levels of support for the venture.
However, from discussions with MFW we understand that he accepts that of the responses from the residents of the village ie. those who will be most affected by the proposals, there is a significant majority opposed to the venture. It is these people from whom the planners will wish to hear.
Concerns
The black barn cannot be acoustically insulated – Mark has already acknowledged this.
Windows may remain closed, but doors won't as guests move between the black barn, the open courtyard and the party room.

The venue has been sized for 250,

so it makes no financial or any other sense to estimate 120 guests per event.

In any case, an average estimate of only 120 guests per event is massively understating potential numbers.
Villagers' traffic concerns are ignored or glossed over in this document.
There is no reference to service and trade traffic – lorries and vans – which will use the farm entrance off the village green.
Taxis waiting on and around the village green during the day and late at night?
Events that "finish at midnight" – if they finish on time - invariably mean that traffic will disperse through the village a good deal later.
Traffic is a major concern for MANY not just "some" local residents.
The fact that traffic and noise will disrupt the peace of the village and surrounding areas at unsociable hours and at weekends is ignored. Most of us are prepared to put up with increased traffic during the week at normal hours, (as would be generated by the alternative option described in their document), but will then value the peace and calm in the evenings and at weekends.
The statement that venue traffic will be similar or less than that generated by a mixed residential and commercial development should be seriously questioned. We need to see what assumptions their traffic consultants are using. If, as appears likely, they are based on 120 guests then they will not present a realistic assessment of the traffic impact.
There is no reference to the concerns expressed by villagers on the effect the venue could have on the church.
"Benefits"
What are the guarantees that local residents will be prioritised to fill the available jobs?

We have identified 323 jobs in Sandon businesses – Cecil Sale, Sandon Bury, Mill End Farm, Five Houses, Hyde Hall and only four employees (as at 12/4/17) come from Sandon as far as we can ascertain. This does

not

suggest that employment is "much needed" in Sandon.

From our research of other local venues, most of them employ non-local labour as is typical of the events industry in the South East.
Suggestions have been made that as the business expands Mark will use the cottages in the middle of the village to provide extra accommodation for guests – displacing existing residents – and with the potential for more late-night disturbance.

There was an "amazing space" created five years ago, paid for by public money and intended to be open to the public and used for community projects. Except for a couple of charity art shows run by the FWs, and a one-off fete, the exercise lessons and cheese and wine tastings have continued in the village hall. A local resident was recently refused permission to hold their family function in the black barn.

The bridleways are permissive and can be withdrawn at will.

The notion that the event management or the chefs ordering the food will run a local grocery delivery service is fanciful. The needs of large scale catering and wholesale ordering as against the odd requests for groceries are simply not compatible. The village already struggles to support the Growers' Market.

Outside caterers do all their prep work on their own premises. Local suppliers will struggle to provide the volume of food needed for up to 3 weddings a week.

Carbon footprint – the village should be more concerned about the increased carbon created by hundreds of extra vehicle movements a week.

"If the venue is popular" and can justify the creation of 11 full time jobs and 4 part time, then it is likely to be a 7 days a week operation and we would question whether there would be any scope for the local community events mentioned to be actually held at the venue.
Next steps
Most of us who live in Sandon do not want to endure other people's partying all week for an absentee landlord's profit. We live in this unspoilt bit of North Hertfordshire not only because it is a close community – which this proposal is in danger of fracturing – but because of Sandon's tranquillity, peace and beauty.
The plans are going in this week so, once they are registered, PLEASE write to the council and save Sandon from this unwanted intrusion. If you are unsure where to direct your comments, we can provide further guidance.
Mike Ayton & Pete Laskey
Co-chairs, SAG
---

Musical Evening - March 2017
As John Dingeman said "What a lovely evening it was again. It never ceases to amaze me how much talent we have in our village.
My face has only just recovered from all the laughter."
---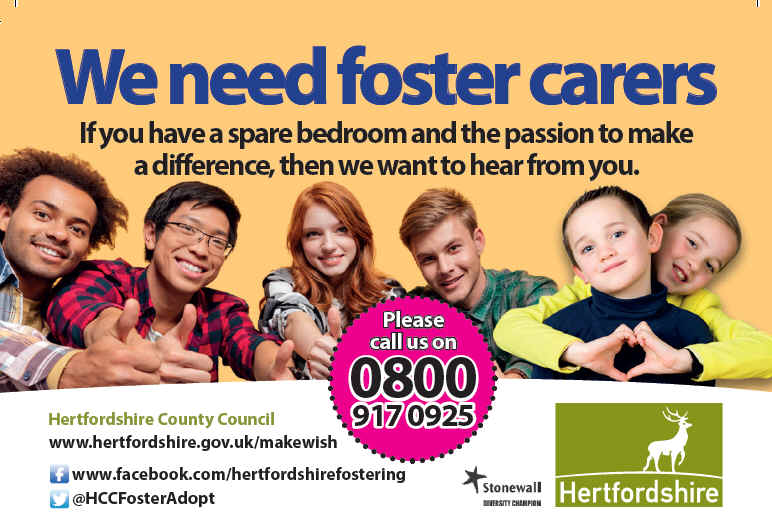 ---

Royston Community Health Petition URGENT
We have a small window of opportunity to ask Jeremy Hunt , Minister of State for Health, to enable the building of a Health and Social Care Hub on the Royston Hospital site. The NHS is currently looking at the cheaper option of extending the Health Centre and may well approve that in the next few weeks. The Health Centre site is landlocked and small. The population of the town and villages (who would all use a Health and Social Care Hub) will outgrow the new building. The population of Royston is set to grow by up to 26500 people by 2030.
At that point we will have no where to build because the hospital site will have been sold off.
This is probably our last opportunity to ensure that the NHS gets this right for the people of the area and for the long term. Incidentally it also absolutely fits with the very recent NHS policy to look after people nearer home.
We don't have much time so please help us do this
---

WARNING

There has been a burglary from outbuildings in Rushden again, the police are aware. If anyone saw anything unusual please let the the police know any information, and check your outbuildings!
---

Possible rogue dog
Tracey and Julian Chapman who live at South View, Mill End, Rushden are concerned that someone is not keeping their dog fully under control.
On Sunday 20th in the afternoon an animal, which had to be a dog and not a fox, given the size of the pawmarks, ripped off the latch of one of their rabbit hutches and removed their 10 year old rabbit. It also 'had a go' at the other hutch. Given that they have cats, chickens and young nephews and nieces who play in the garden they hope that the owner who may have been in the vicinity at the time is aware that his/her animal may need much stricter control.
---

Sandon Conservation Group

What wild thing is that?

Sandon Conservation Group - Local bio survey

Our survey forms are ready and waiting.

https://sandonsg9.wordpress.com/
Sandon Conservation Group | Environment-wildlife-resources ...

Sandon green and keen Fixing not fuming We are a group of like-minded people, living in Sandon, who believe that preserving and caring for the natural world is on ...

Email: pasqueperfick@outlook.com
---

RUSHDEN VILLAGE HALL COMMITTEE

The Annual General Meeting was held on 27 April 2016 in the Village Hall.

Click here for Our Website
RUSHDEN VILLAGE HALL Click here for the Website
---

From Sandon Parish Council
We now have a part working website for the Sandon Parish Council http://sandonherts.co.uk

I'm happy for you to send this link out now - on the basis that it is in development!

all my best,
Hilary (parish councilor)
---
The Moon and Stars now has a minibus to pick you up and take you home if you dine there. So, you can enjoy a meal and a few glasses of wine without having to worry about who's driving!
---

Monumental Inscriptions
Rushden St Mary
We now have available a colour booklet listing all the gravestones and memorials in Rushden churchyard and the church itself. This has been prepared by Hertfordshire History Society (Hoddesdon group) and also contains a history of the church, a detailed numbered plan of the site with full inscriptions and alphabetical appendix. The booklet also contains similar information for Clothall Church and runs to 65 pages.
Copies are available for £7.00 each either in the church (with honesty envelope) or by post (£7.50) from C. Whitton at Southern Green House, Rushden, Herts.SG9 0SX.
---

Dear Rushden Herts Residents,
I'm trying to trace relatives of my great grandfather, Amos Mathias Bird, born 1877 in Rushden, Hertfordshire.

I believe Amos moved to Southwold, Suffolk when was still a young child. As a young man he was stationed in Ireland as a H.M. coastguard. He later returned to Suffolk and was coastguard at Southwold.
I would interested to know who my great grandfather's parents were and whether Amos had any siblings.

Hoping there is a mention in your parish records or perhaps even a Bird family still residing in Rushden.

Yours sincerely,
James Bird ciedirector@hotmail.com
Formerly of Reydon, Southwold Suffolk - now resident in Bali, Indonesia.
---

Ever had any trouble with BT/Openreach?
I am doing some research on landline and internet services in Sandon, and would be grateful to hear from anyone who has had problems. Have your broadband facilities gone down, and have you struggled to get reconnected? Have you been periodically cut off? Been run ragged by poor service? Despaired over customer relations and your ISP's response?
All research is for a newspaper article. Thank you, Pat Sinclair
Please email: pasqueperfick@outlook.com
---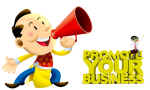 Advertising your business in the local parish magazine, SWRC Gazette.
We are trying to reach more people for the opportunity to advertise. If you want to promote your organisation email swrc.gazette@googlemail.com if you wish to be included or to receive our current prices for the year.

---

I just found out my roots trace back to Rushden to Isaac Hearn born 1715 he married Ann Jacob 1718 but that is all I know right now. Would you know if there was a way to find out more about these people and if they still had descendants in Rushden.
I thank you for any information
---
Rushden Lace Club

The Rushden Lace Club meets on the first Monday of the month in the Village Hall and all types of lace are made under the expert tuition of Bridget Cook. Beginners are very welcome to join our happy group where tea, coffee and biscuits are supplied but you bring your own lunch.

For further information please ring Eva Whitton on 01763 288 357

To see the Lace Makers website click here
---

I wonder if you are aware of this local web resource, listing counsellors and therapists in the area around Rushden,

http://www.hertfordshirecounsellordirectory.co.uk/cgi-bin/counselling?p=SG9&d=5

Bill Imlah
bill@hertfordshirecounsellordirectory.co.uk
---

Reliable and trustworthy cleaner/housekeeper, based in Rushden. Good range of services, competitive rates, references available. Please call Sofiya on 07901154847.
---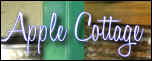 Apple Cottage is now able to sell their homemade cider by appointment. To see costs and their wide selection of different flavours visit their website http://www.applecottagecider.co.uk/
---

Water Rates.
If the rainwater from your gutters drains into soakaways and none goes into mains drainage you may be entitled to a reduced sewerage charge on your water rates. If you think that this applies to your property it is worth contacting your water supplier (not the sewerage company) to apply for a surface water discount.
This is a follow up to a discussion at our first Village Link. It is worth villagers' while checking it out as they may be entitled to a rebate. Apparently, the charge is always applied regardless!
---
Energy Bills

Many of you will have heard of Which's attempt to hold the energy companies' pricing policies up to scrutiny. Visit Which Big Switch to sign on so that they can hopefully help us reduce our bills.
---

I run baby development classes in Buntingford on Tuesday mornings for babies from birth to 13 months.

Baby Sensory, Baby Development classes provide an ideal opportunity for parents and babies to share in exciting Baby Development Activities.

Please see www.babysensory.com. They are such lovely classes and your first class with us is always a free trial to see how you like it. Contact Louise Hughes for your free trial by emailing stevenage@babysensory.co.uk
---

Computer Scam
Recently there have been phone calls to people in the village saying that your computer is in trouble and they will fix it if you get on line with them. They also say they are connected to Microsoft ( although our caller had never heard of Bill Gates!) This is a complete scam and there is no way they can tell if there is anything wrong with your computer but the minute you go online you will be in trouble plus they will charge you a lot of money for fixing nothing. Previously when this has happened the whole area has been targeted. If you do have a problem please inform Paul Marina.
---
My love for dogs.
'My love for dogs' offers home boarding for your canine friend. I am delighted to open up our

home so that whilst you are on holiday, your dog has a holiday in the comfort of our home, with a totally secure garden.
I am fully insured and police checked.
Rest assured that your dog will have at least one long walk a day .
Should you require any further details please do not hesitate to call Amanda on 07903 806750 or 01763 852970
---

Not everyone is aware that we now have our very own wet fish man calling at the Moon and Stars every Thursday at 6pm. He has a good selection of fish and shellfish.
---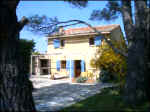 PROVENCE, Vaison-la-Romaine. Charming old cottage among vineyards,
(sleeps 4: 2 bedrooms) private pool, pool house, terraces, garden, wonderful views.

Full details at www.dubois.me.uk Contact Lilian on Tel: 07941 419859.
---

Hello we are AUTO-MOTIVE Mobile Vehicle Services. We do all servicing and repairs, diagnostic fault finding to cars and small commercials. based in Stevenage, but we cover most of the surrounding towns as far as Bishops Stortford,

Contact Terry on 07939097987. email: info@automotivemobile repair.co.uk www.automotivemobilerepair.co.uk
---

The Buntingford Civic Society are trying to increase awareness of the work of the Society via their web-site. To find out about their activities click here.
---
Need Council Help?
Here are some numbers that may be of use.

| | |
| --- | --- |
| Flooding | 0845 988 1188 |
| Overgrown hedge/grass | 01438 737320 |
| Potholes | 01438 737320 |
| Abandoned burnt out vehicle | 01462 474579 |
| Broken phone booth | 0800 661 610 |

Check on Sandon School Website
---

11am to 12.30pm. Entrance is £1 adults, 50p children. Bring along any books you would like to swap and take away to that number.
Tea, real coffee and homemade cakes will also be available.
---

Help your Church
Buy your goods from perfiliate on www.buy.at/StMarysRushdenHerts and save yourself money whilst helping St Mary's Church.
---
Rushden is linked with the Hertfordshire Communities Online, British Villages Website, Village Key and Irish and British Villages . Have a look and take a virtual tour of the villages of Britain.
---
---
We get frequent requests on this website for help with family research. We therefore thought it might be a help if we gave out the website address of Hertfordshire Archives and Local Studies. They have given us their permission,so here it is www.hertsdirect.org Their Email address is hertsdirect@hertscc.gov.uk
---
This is Rushden's very own website. You can input your views directly onto the Bulletin Board or exchange news and views with all the other visitors on our Discussion Board. Click and just add your own comments about what you feel is good, bad or indifferent about Rushden, the government, the world and life in general.
This is our community website for our community.
E-Mail the Webmaster@rushdenherts.org.uk with all your news, comments and suggestions.
Runner up Village Website of the Year 2003
---