Welcome to Rushden, Hertfordshire RU
---
Rushden is a tiny village of about 200 population located in North Hertfordshire. Many of the properties date back to the 16th century and there are a few ghosts that wander around every so often. No shops are left, but we still have a church and a pub, both of which are at the centre of the community.
---
Please remember that this is YOUR village website and it cannot function without you. No single person is responsible for updating it. We need to hear from everyone who has something to say or would like to let us know about events in the village. webmaster@rushdenherts.org.uk
---
The News in Rushden last updated: 24 May 2018
---
RUSHDEN AND WALLINGTON PARISH COUNCIL

PRIVACY AND DATA PROTECTION POLICY- May 2018
Click here for the Minutes of the Meeting on 3 May 2018
Click here for Parish Council Website
The audited accounts for 2016-2017 are now available Click here.
---

THE ROYAL WEDDING CELEBRATIONS
We had a lovely picnic on the village green in Rushden to celebrate the royal wedding. As you can see from the photographs we had a lovely time in the glorious weather. It was perfect weather for our pimms and barbecue.
It was a very happy occasion and our thanks go to the organisers of this event.
---

SANDON NEWS
Watch you all doing?,

The Bacon Butty Day raised £350 for Anne and Kieth's Charity, well done.

The Cricket Club is running "Blues in Sandon - Sandon Village Hall, Saturday 23rd June 2018 Coll Michaels' blues band with special guests £10 entry at the door and cash bar. Doors open 7pm - all proceeds go to Sandon Village Cricket Club (Sandon Stollers) All welcome"

Usually First Monday of the Month is British Legion Evening, this can change due to bank holidays.
May meeting is on Monday 21st no details though.

2nd Monday is Gardening Club usually meeting in the Village Hall @7;30pm. "BUT" June, July August is out side visits.

Every Tuesday is "Bell Ringers night in the Church 8pm

Every Thursday is "Zumba" exercise in Village Hall from 7pm. Are we going to go for the Fittest Village in the Triangle?!

Coffee Morning is the last Thursday in the Month 10:30 to Noon in VH 31st May

Pub Night is Friday May 25th the start time is now 7pm. Come and join in at the VH.
This again is Bank Holiday weekend.

The Lawn on Roe Green, is still a bit wet but at last on top of the growth on the Cricket field.


Robert


---

POLICE UPDATE

Click here for the Rural Watch - May 2018

Click here for Information on Unoccupied Property
Click here for Information for Dog Owners
Click here for Poachers' Moon Leaflet (.pdf)
Click here for OWL Consent Form
The non emergency number for contacting the Police if you have worries about anything is:- 0845 3300222.

click on image for more information
---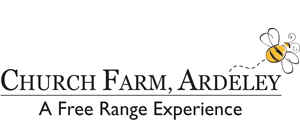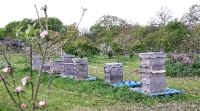 APRIL NEWSLETTER Click here
Our mailing address is:
Church Farm
Ardeley, Hertfordshire SG2 7AH
---

Make the A505 safer between Royston and Baldock
Royston Crow would like your help please with feedback on their campaign to make the A505 safer between Royston and Baldock -

"The results of the year-long feasibility study which apparently will provide the county council with some idea as to what can be done on the road is imminent, but until then we are pressing on with hearing people's experiences and opinions on the road to keep it in the public consciousness and keep pressure on the council.

We'd like your experiences and opinion on the road. The cut-through junctions in the central reservation to the villages seem to divide people, some want them closed as they cause the most accidents, some want them replaced with roundabouts, some want to keep them as it would create longer journey times for people in Sandon for example."

The petition for anyone who hasn't signed, who would like to, is:
https://www.change.org/p/hertfordshire-county-council-make-the-a505-safer-between-royston-and-baldock

---

VILLAGE LINK

Although we were disappointed not to be able to have our original speaker for Village Link in February, we were fortunate to have a fascinating illustrated talk on Hitchin British School. Many of us have visited there but we all learned something new. At present they have an exhibition dedicated to trench living in World War 1 so why not take this opportunity to see it.

We hope to have our next meeting in June. Speaker to be announced.

Our website http://rushdenvillagelink.blogspot.co.uk/
---

RUSHDEN VILLAGE HALL COMMITTEE

Click here for Our Website
RUSHDEN VILLAGE HALL Click here for the Website
---

Sandon Fields Festival
As you may have heard, the first License Application was turned down for this years Sandon Fields Festival, at a hearing at North Herts Council - a couple of weeks ago.
The organisers have since however, been overwhelmed by the majority who live in Sandon and surrounding villages, that would very much like the Festival to happen again this year on June 9th and 10th.
So far, they have had nearly 3 times as many people - who all live in the vicinity - give their support as opposed to object to the event happening.
The organisers therefore feel they owe it to those that would like an alternative event, to currently those on offer in the village.
From my own standpoint, I really don't think one night per annum and a Sunday afternoon should really ruin everyones lives – in fact quite the opposite should be true!
The organisers are hosting a Public Meeting in the Village Hall for all to air their views at 7.15pm on Monday 5th March and make suggestions to help the event run smoother for all concerned.
I purposely took a back seat on this last time, which perhaps was a mistake in hindsight.
I have lived on Roe Green for nearly 27 years now and was the Founder of another event 20 years ago on Roe Green that raised enough money for a new Classroom at the School.
The event was called "Rock on Roe Green" (I was a school Governor at the time) We will be doing something along the same lines to support Sandon School at this event and also my personal Charity "The Samaritans" (of which I am a member) in Hitch
We would be most grateful to get all the village's support for this event this time and to that end I would like the opportunity to see everyone at the meeting on the 5th.
It is important that everyone who supports, or has certain reservations about the event, comes along to the meeting.
The next Festival was planned last year for June 2018 as some band bookings had to be made well in advance. Consequently, for timing reasons, the organisers have had to go ahead with another application without the chance to meet with Sandon Villagers, as we don't want to start selling tickets without a License - However the Event Management Plan can be amended up to 28 days before the event, so if any issues were raised at our meeting, these could be put in place, even after a successful application. The organisers have taken on many of the issues raised from individual objections at the hearing, and made some serious concessions to, the numbers of people attending, finishing times and adjusted positions of the camping site to alleviate any disturbance or nuisance. The Saturday event is planned to have a number of hit DJ's and Bands for the younger at heart element and Sunday for some "family nostalgia" on (hopefully!) a Sunny Sunday afternoon with the Kinks! (At least 3 original members playing)
Finally, on a personal level – It was never my intention to cause discord in the village – quite the reverse. All those that attended last year had a thoroughly fun time and many neighbors did not even hear the music or witness any Issues. It is my intention to oversee a well-run, trouble free and neighborly event for everyone in Sandon to feel justly proud of and especially for those who live on Roe Green.
You never know, it could well raise demand for people to come and live here!
We would like to talk to everyone personally and present the Event Management Plan with Richard at the meeting and particularly to show how traffic is being managed away from the village.

We will make sure refreshments are provided.
---

Another exciting quiz was held on Saturday 24th February at Rushden Village Hall.
---

SANDON GARDENERS' CLUB meets every 2nd Monday of the Month at Sandon Village Hall at 7.30 p.m. although we sometimes have outside visits.
Chairman: John Handley, <johnhandley5@btinternet.com>
Secretary: Jean Handley [Both are on 01763-288360]
If you have an interest in Gardening come along and join us, new members are always welcome.

---
Rushden Village Hall Social Night and BBQ,

8pm normally every 2nd Thursday night of the month.

Bring your own drink and BBQ food- we do the BBQ, and we can all have a good time socialising and/or playing games. Table tennis is most popular, but other games can be arranged if wished.

£3 per person per night, to pay for the hire of the hall.



Please come along, have fun, and support the Village Hall.

Please contact Brian (07505 113533) or Chip (07831 154966)
---

Would you like to be included in the Rushden Village oil buying group?
Every month Sue Whiting circulates a monthly email inviting you to respond with your name, your address with postcode, the quantity of oil you require and any special instructions e.g. the tank is in the shed.
Your delivery will be added to that months oil delivery and benefit from any available group oil buying discount.
There is no cost to be included in the group and the oil company will invoice you directly so that you can pay them in your usual way.
---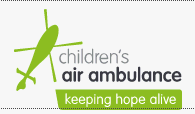 The Children's Air Ambulance charity have advised that all their collection bags delivered within the village should always have the date for collection stamped on the back. The people who deliver them should always carry ID. Anything suspicious should be reported to them on 01536 480007.
---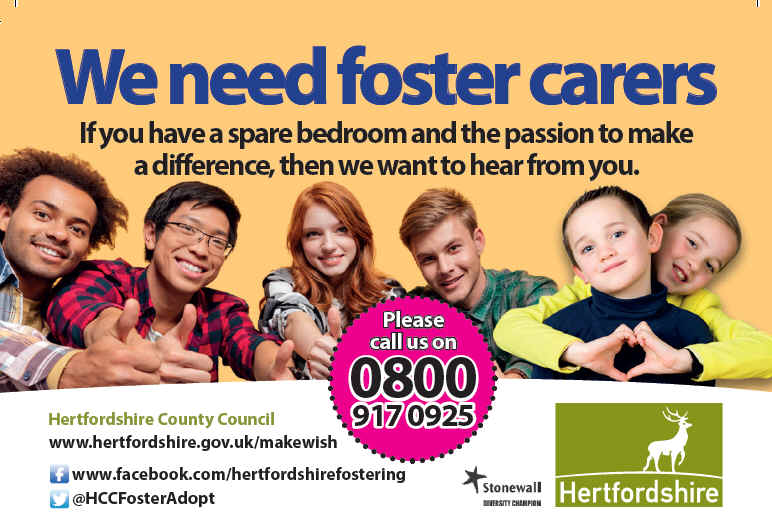 ---

Sandon Conservation Group

What wild thing is that?

Sandon Conservation Group - Local bio survey

Our survey forms are ready and waiting.

https://sandonsg9.wordpress.com/
Sandon Conservation Group | Environment-wildlife-resources ...

Sandon green and keen Fixing not fuming We are a group of like-minded people, living in Sandon, who believe that preserving and caring for the natural world is on ...

Email: pasqueperfick@outlook.com
---

From Sandon Parish Council
We now have a part working website for the Sandon Parish Council http://sandonherts.co.uk

I'm happy for you to send this link out now - on the basis that it is in development!

all my best,
Hilary (parish councilor)
---
The Moon and Stars now has a minibus to pick you up and take you home if you dine there. So, you can enjoy a meal and a few glasses of wine without having to worry about who's driving!
---

Monumental Inscriptions
Rushden St Mary
We now have available a colour booklet listing all the gravestones and memorials in Rushden churchyard and the church itself. This has been prepared by Hertfordshire History Society (Hoddesdon group) and also contains a history of the church, a detailed numbered plan of the site with full inscriptions and alphabetical appendix. The booklet also contains similar information for Clothall Church and runs to 65 pages.
Copies are available for £7.00 each either in the church (with honesty envelope) or by post (£7.50) from C. Whitton at Southern Green House, Rushden, Herts.SG9 0SX.
---

Dear Rushden Herts Residents,
I'm trying to trace relatives of my great grandfather, Amos Mathias Bird, born 1877 in Rushden, Hertfordshire.

I believe Amos moved to Southwold, Suffolk when was still a young child. As a young man he was stationed in Ireland as a H.M. coastguard. He later returned to Suffolk and was coastguard at Southwold.
I would interested to know who my great grandfather's parents were and whether Amos had any siblings.

Hoping there is a mention in your parish records or perhaps even a Bird family still residing in Rushden.

Yours sincerely,
James Bird ciedirector@hotmail.com
Formerly of Reydon, Southwold Suffolk - now resident in Bali, Indonesia.
---

Ever had any trouble with BT/Openreach?
I am doing some research on landline and internet services in Sandon, and would be grateful to hear from anyone who has had problems. Have your broadband facilities gone down, and have you struggled to get reconnected? Have you been periodically cut off? Been run ragged by poor service? Despaired over customer relations and your ISP's response?
All research is for a newspaper article. Thank you, Pat Sinclair
Please email: pasqueperfick@outlook.com
---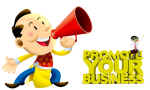 Advertising your business in the local parish magazine, SWRC Gazette.
We are trying to reach more people for the opportunity to advertise. If you want to promote your organisation email swrc.gazette@googlemail.com if you wish to be included or to receive our current prices for the year.

---

I just found out my roots trace back to Rushden to Isaac Hearn born 1715 he married Ann Jacob 1718 but that is all I know right now. Would you know if there was a way to find out more about these people and if they still had descendants in Rushden.
I thank you for any information
---
Rushden Lace Club

The Rushden Lace Club meets on the first Monday of the month in the Village Hall and all types of lace are made under the expert tuition of Bridget Cook. Beginners are very welcome to join our happy group where tea, coffee and biscuits are supplied but you bring your own lunch.

For further information please ring Eva Whitton on 01763 288 357

To see the Lace Makers website click here
---

I wonder if you are aware of this local web resource, listing counsellors and therapists in the area around Rushden,

http://www.hertfordshirecounsellordirectory.co.uk/cgi-bin/counselling?p=SG9&d=5

Bill Imlah
bill@hertfordshirecounsellordirectory.co.uk
---

Reliable and trustworthy cleaner/housekeeper, based in Rushden. Good range of services, competitive rates, references available. Please call Sofiya on 07901154847.
---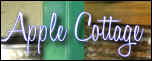 Apple Cottage is now able to sell their homemade cider by appointment. To see costs and their wide selection of different flavours visit their website http://www.applecottagecider.co.uk/
---

Water Rates.
If the rainwater from your gutters drains into soakaways and none goes into mains drainage you may be entitled to a reduced sewerage charge on your water rates. If you think that this applies to your property it is worth contacting your water supplier (not the sewerage company) to apply for a surface water discount.
This is a follow up to a discussion at our first Village Link. It is worth villagers' while checking it out as they may be entitled to a rebate. Apparently, the charge is always applied regardless!
---
Energy Bills

Many of you will have heard of Which's attempt to hold the energy companies' pricing policies up to scrutiny. Visit Which Big Switch to sign on so that they can hopefully help us reduce our bills.
---

I run baby development classes in Buntingford on Tuesday mornings for babies from birth to 13 months.

Baby Sensory, Baby Development classes provide an ideal opportunity for parents and babies to share in exciting Baby Development Activities.

Please see www.babysensory.com. They are such lovely classes and your first class with us is always a free trial to see how you like it. Contact Louise Hughes for your free trial by emailing stevenage@babysensory.co.uk
---
My love for dogs.
'My love for dogs' offers home boarding for your canine friend. I am delighted to open up our

home so that whilst you are on holiday, your dog has a holiday in the comfort of our home, with a totally secure garden.
I am fully insured and police checked.
Rest assured that your dog will have at least one long walk a day .
Should you require any further details please do not hesitate to call Amanda on 07903 806750 or 01763 852970
---

Not everyone is aware that we now have our very own wet fish man calling at the Moon and Stars every Thursday at 6pm. He has a good selection of fish and shellfish.
---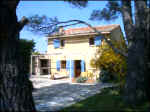 PROVENCE, Vaison-la-Romaine. Charming old cottage among vineyards,
(sleeps 4: 2 bedrooms) private pool, pool house, terraces, garden, wonderful views.

Full details at www.dubois.me.uk Contact Lilian on Tel: 07941 419859.
---

Hello we are AUTO-MOTIVE Mobile Vehicle Services. We do all servicing and repairs, diagnostic fault finding to cars and small commercials. based in Stevenage, but we cover most of the surrounding towns as far as Bishops Stortford,

Contact Terry on 07939097987. email: info@automotivemobile repair.co.uk www.automotivemobilerepair.co.uk
---

The Buntingford Civic Society are trying to increase awareness of the work of the Society via their web-site. To find out about their activities click here.
---
Need Council Help?
Here are some numbers that may be of use.

| | |
| --- | --- |
| Flooding | 0845 988 1188 |
| Overgrown hedge/grass | 01438 737320 |
| Potholes | 01438 737320 |
| Abandoned burnt out vehicle | 01462 474579 |
| Broken phone booth | 0800 661 610 |

Check on Sandon School Website
---

11am to 12.30pm. Entrance is £1 adults, 50p children. Bring along any books you would like to swap and take away to that number.
Tea, real coffee and homemade cakes will also be available.
---

Help your Church
Buy your goods from perfiliate on www.buy.at/StMarysRushdenHerts and save yourself money whilst helping St Mary's Church.
---
Rushden is linked with the Hertfordshire Communities Online, British Villages Website, Village Key and Irish and British Villages . Have a look and take a virtual tour of the villages of Britain.
---
---
We get frequent requests on this website for help with family research. We therefore thought it might be a help if we gave out the website address of Hertfordshire Archives and Local Studies. They have given us their permission,so here it is www.hertsdirect.org Their Email address is hertsdirect@hertscc.gov.uk
---
This is Rushden's very own website. You can input your views directly onto the Bulletin Board or exchange news and views with all the other visitors on our Discussion Board. Click and just add your own comments about what you feel is good, bad or indifferent about Rushden, the government, the world and life in general.
This is our community website for our community.
E-Mail the Webmaster@rushdenherts.org.uk with all your news, comments and suggestions.
Runner up Village Website of the Year 2003
---