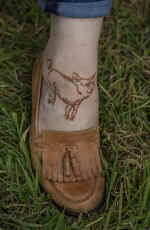 We saw a very interesting BMX competition in Rushden this Saturday. The weather forecast was not very good but fortunately the forecast was wrong.
We had a lovely afternoon and evening to enjoy the display and the fantastic barbeque.
There were a few falls but no one was injured. Those riders are braver than I am!
Some of the photos were taken by with our new drone which we bought for crop management on the farm